Enterprise Content Management and Business Process Automation
Tech Reformers delivers Enterprise Content Management, Collaboration, Process Automation, Records Management, and Archiving in the cloud with our TR | Information Management Solution. Tech Reformers is an OpenText Silver Partner and Microsoft Partner to be your trusted partner for enterprise content management from capture to archive and disposition.

Recent events have made it clear that collaboration, enterprise content management, and processes need to be digital, efficient, reportable, and accessible. Therefore, Tech Reformers offers consulting, solutions, management, and cloud hosting for Digital Transformation to meet school districts' strategic goals. We help manage digital assets and build workflows to automate tasks. We work with you in order for you to get the most out of your existing software investments by integrating with Microsoft 365. We help with both refining requirements and providing solutions from OpenText. Contact us for a demo of

As a Microsoft Certified Partner, we can help you get the most of Microsoft 365 and Microsoft Teams for collaboration and content management
Whether you use M365 alone or with OpenText, we help you ensure compliance while meeting your information management goals.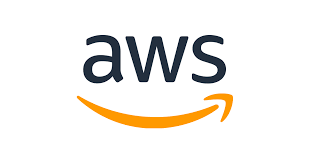 ---
AWS as a data solution
Tech Reformers also helps you leverage AWS. We recommend AWS for backup, disaster recovery, and database hosting.
---
Tech Reformers' professional services include:
Program/Project planning, execution & delivery
Stakeholder engagement
Requirement gathering
Process/service assessment & improvement – Lean Six Sigma
System / Application design / MVP definition
Implementation, and
Data analytics/insights
Detailed services:
Improve services or processes: stakeholder satisfaction, engagement, , efficiency and scalability
Design, plan and implement/deploy programs, projects, or initiatives including content capture, enterprise-wide governance, integration, compliance, regulatory & legal, and disposition.
Develop and implement project reviews, catalog, roadmap, prioritization, and alignment to the strategic plan
Lead process/service delivery assessment and improvement: re-design, transform
Lead departments to improve services, increase capacity, and engagement
Develop, improve and implement systems of accountability
Develop, and deploy a service improvement cycle based on stakeholder feedback and performance metrics
Develop data analytics, data governance, and data accuracy
Train, and coach staff in content management, process improvement, project management, and operational excellence
Not sure where to begin? Start with consulting and an assessment.
Connect with us about your challenges and goals