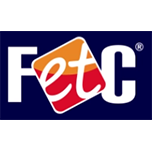 At FETC, the Future of Education Technology Conference, Tech Reformers, a leader in K-12 Cloud,
is releasing TR | AppStream, a managed AWS AppStream 2.0 service. So, K-12 school districts can now offer virtually any application to students on Chromebooks and any device even with low bandwidth. Enabling all students to access high-end applications, TR | AppStream gives any time, anywhere access to, for example, Adobe Creative Cloud, Autodesk Inventor & Revit, and engineering and computer science applications from Project Lead the Way (PLTW). In sum, virtually any application that schools need students to access at home or in school, TR | AppStream makes it possible on any device. As a managed service, it's no extra work for IT.
Target equity, the digital divide, and homework gap
While some think that Chromebooks and hotspots have solved the digital divide and homework gap, nevertheless students with only a Chromebook or just a hotspot don't have equitable access compared to students who can use a full-featured multimedia computer and high-speed broadband at home. With the cloud, Infrastructure as a Service – IaaS, that opportunity gap disappears. A Chromebook or any home computer with an internet connection can tap into all the powerful applications. They stream from servers in the AWS cloud, all managed by Tech Reformers.
Heretofore, creating district platforms to allow virtual desktops or streaming apps have been too expensive and too difficult to manage for most school districts. Building out the virtual desktop infrastructure (VDI) has been a huge capital expense. The cloud offers a solution, but district IT staff may not have the time or the expertise to deploy and manage what is needed. But, there are success stories. The cloud billing model may seem fraught with risk so TR | AppStream has per student, flat-rate cost.
TR | AppStream is a fully managed service
AppStream combines AWS AppStream 2.0 with fully managed services focused on the needs of K-12. School Districts who just determine the applications and use cases they want for their students and how many students they have to access it. Therefore, no configuration or VDI environment. So districts pay a per-student price with no need to worry about infrastructure, IT workload, or streaming rates.

Tech Reformers has created a demo for you to see and test yourself right away. The demo contains free applications for demonstration purposes only. But, when trying, imagine offering licensed software to your students in a fast, easy-to-access portal. For example, you can leverage your Adobe licensing or PTLW commitment to extend usage beyond school to the homes of all students. Tech Reformers will customize to your needs. TR | AppStream can even enable districts to eliminate computer lab desktop computers. Allow students to access productivity, creative, computer science, and technical applications on their laptops.
Try for yourself
Sign up for immediate access to the self-paced demo, and, during FETC, we will be raffling off Tech Reformers Yeti mugs to registered users.
Also available to request are demos for Adobe Creative Cloud, 3D, gaming, or your request. You will get your environments after a setup period and be offered a walk-through.
And, we are looking for districts who want to expand access to all students to be customers this school year at a great discount to try the service. We welcome districts that want to pilot the solution. For equity, bring AWS AppStream 2.0 to your students.
For inquires, reach out to [email protected], or, if you are in Orlando at FETC, stop by booth 4221.
Tech Reformers is an AWS Partner. If you want help doing it yourself, our AWS Certified Architects help you get started.
—-