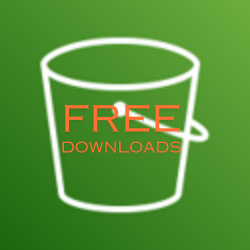 At Tech Reformers, we know how critical technology is in today's K-12 educational environment. Schools and districts are continually seeking ways to enhance learning, support teachers, and improve overall operations. But budget concerns are always an issue. I have some good news. Amazon Web Services (AWS) is now offering its Global Data Egress Waiver (GDEW) to K-12 customers.
The Journey to the Cloud, Simplified
Embracing cloud technology can be a game-changer for educational institutions. AWS is the perfect partner in this journey, providing on-demand, pay-as-you-go compute and storage services. This approach enables schools to shift from capital infrastructure expenses and upfront cost. AWS allows for a pay-as-you-go model with more manageable operational expense model. The flexibility and scalability of AWS services ensure that districts and schools can adapt to changing needs while keeping costs in check.
And remember, Districts and schools start with a Free Tier Account which gives 12-month free access to many services. But once the free period ends or usage exceeds the free-tier limits, costs can become a big worry.
Maximizing the Benefits with the Global Data Egress Waiver
One variable cost is Egress fees. Downloading data out from AWS over the internet creates egress fees. There is always no cost to upload data into AWS. Likewise, it's free to move data between Amazon Simple Storage Service (Amazon S3) and Amazon Elastic Compute Cloud (Amazon EC2).
K-12 IT staff get worried about the variable cost of egress, downloading their files. So, in support of K-12 Education, AWS offers the Global Data Egress Waiver (GDEW). Under normal circumstances this will waive any download costs. It makes AWS less expensive and easier to budget.
The GDEW is specifically designed to support K-12 education, offering a maximum discount of 15% of total monthly spending on AWS. The 15% of the total AWS spend is several times the egress AWS typically sees among its Education customers. This discount, coupled with no cost for uploading data to Amazon Simple Storage Service (Amazon S3) and free data egress from S3 to Amazon Elastic Compute Cloud (Amazon EC2) within the region, significantly reduces the barriers for schools and districts looking to leverage AWS's cloud storage, computing, and database services.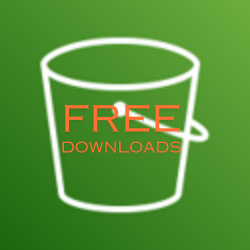 The Global Data Egress Waiver (GDEW) allows K-12 districts and schools to avoid fees for downloading data from Amazon S3 buckets.
The Impact on Student Outcomes
By minimizing or even eliminating data egress fees, school districts can increase agility and security, reduce costs, and analyze data faster, leading to improved student outcomes. Technology leaders in districts will have more resources and flexibility to innovate and tailor solutions that meet the unique needs of their students and educators.
Eligibility and How to Apply for the Data Egress Waiver
AWS's data egress waiver is available to K-12 education customers who meet the following criteria:
Located or reside in the US
Work at an educational institution, such as a public or private K-12 school, in a district, regional, or state administrative office of a public educational institution, or for the boards of education in the US
Use district/school/LEA e-mail addresses for AWS accounts
Work in an approved AWS Region
Data Transfer Out Must Be Via AWS Direct Connect or Over NRENs from Peered AWS Regions
To request the AWS Data Egress Waiver, contact your AWS Account Manager or complete the form below and we'll work with your account manager to initiate the request.
In conclusion, AWS's GDEW is an incredible opportunity for K-12 schools and districts to accelerate their digital transformation journey. As an AWS Public Sector Partner specializing in K-12, Tech Reformers is here to help you navigate this process and make the most out of the tools and services offered by AWS. Let's work together to harness the power of technology and create a brighter future for our students!